PPGI Color Coated Coil
Product Description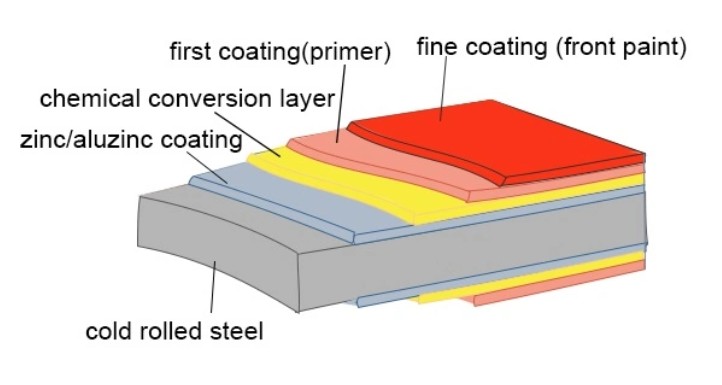 Color-coated coil is a product made of hot-dip galvanized sheet, hot-dip galvanized sheet, electro-galvanized sheet, etc. as the substrate. After surface pretreatment, one or several layers of organic paint are applied on the surface, and then baked and cured. . It is named after the colored steel coil coated with various organic coatings of different colors, referred to as color coated coil.
The color-coated steel strip using hot-dip galvanized steel strip as the base material is protected by the zinc layer, and the organic coating on the zinc layer plays a role of covering and protection to prevent the steel strip from rusting. The service life is longer than that of the galvanized strip. 1.5 times.
Color-coated rolls have light weight, beautiful appearance and good anti-corrosion performance, and can be directly processed. The colors are generally divided into gray, sea blue and brick red. They are mainly used in advertising, construction, home appliance industry, electrical appliance industry, furniture industry and transportation. Industry.
PPGI Steel Coil Specification

PPGI Mechanical properties
Product Process & Application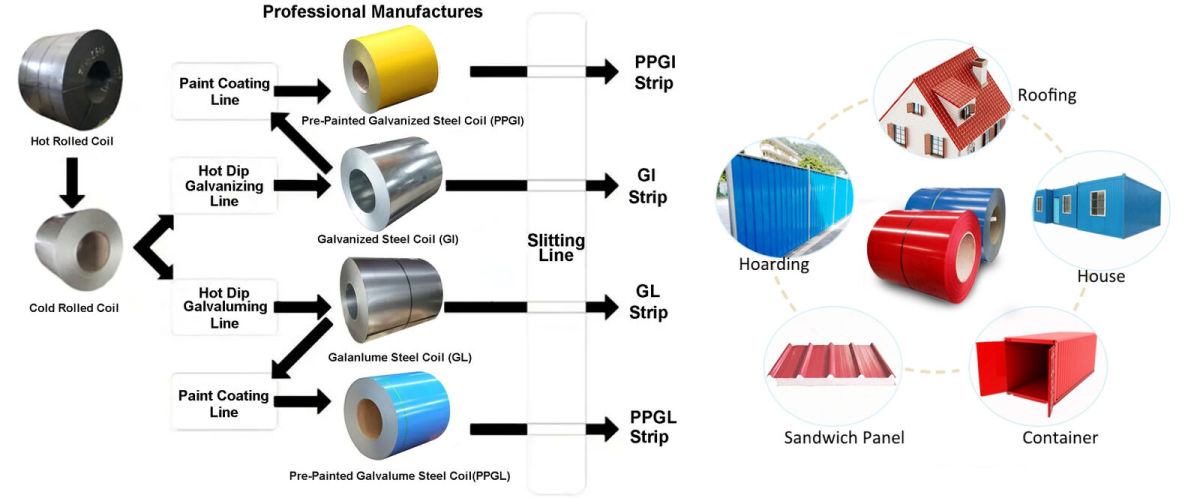 Product Details & Factory Show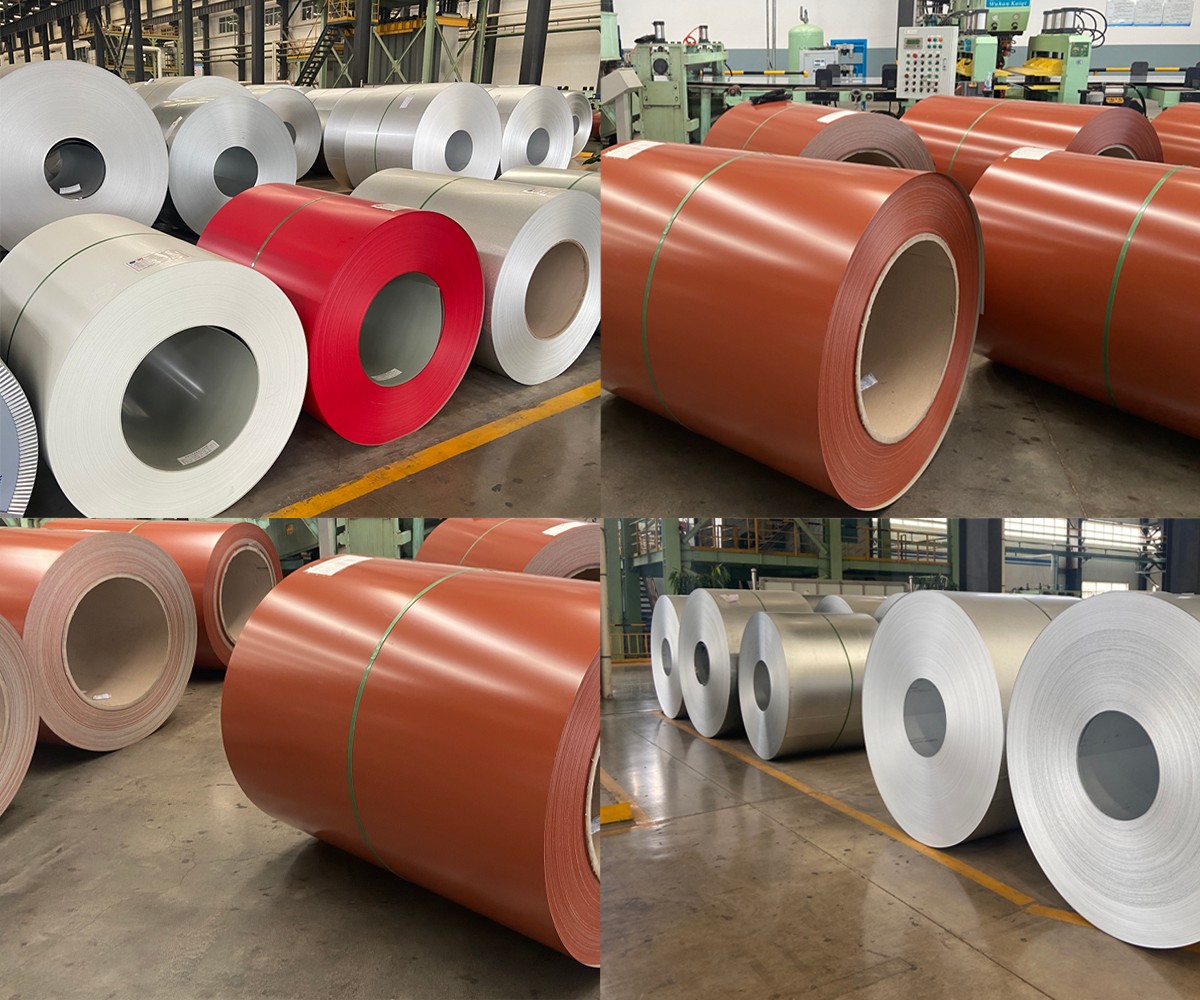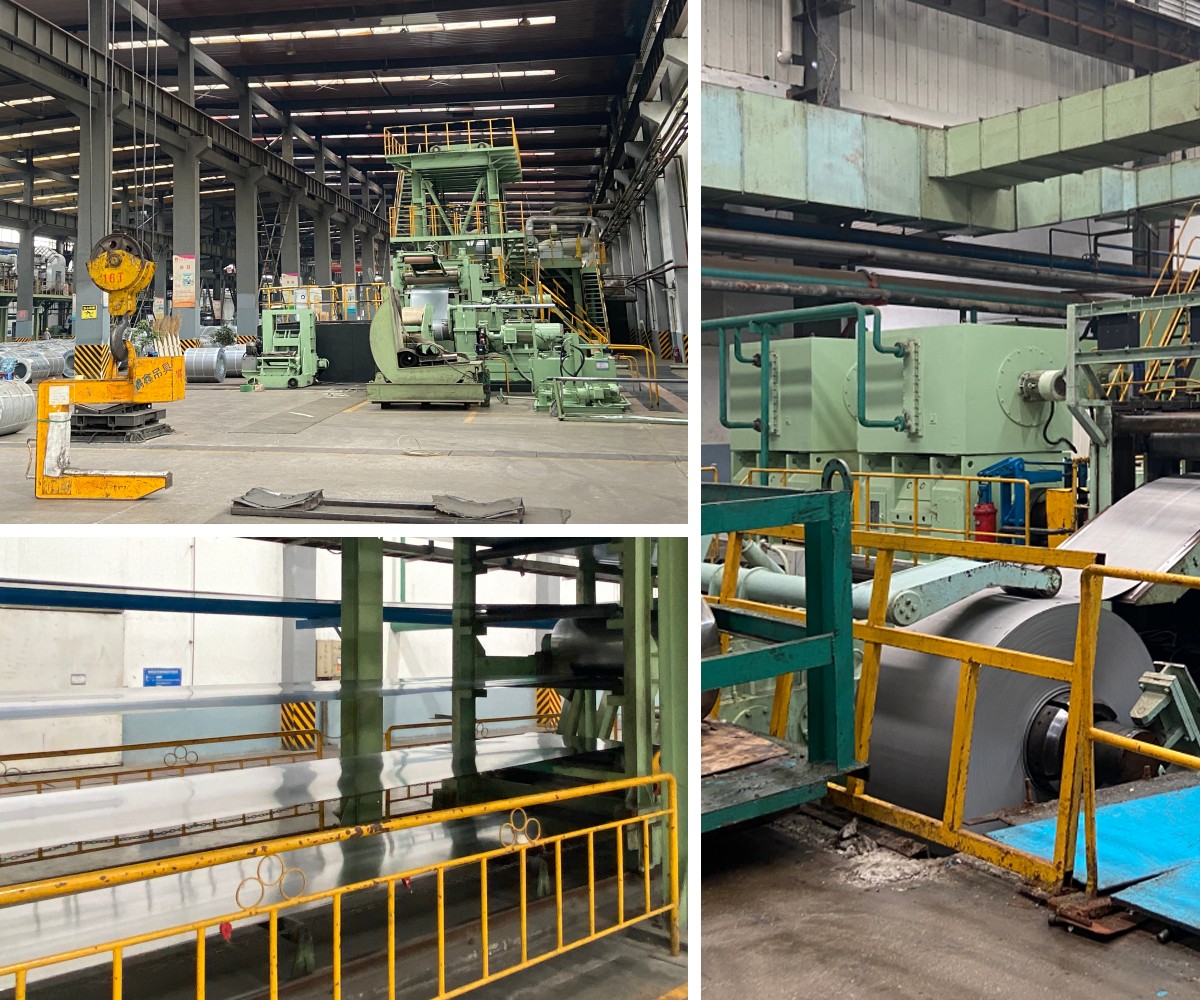 Packing & Shipping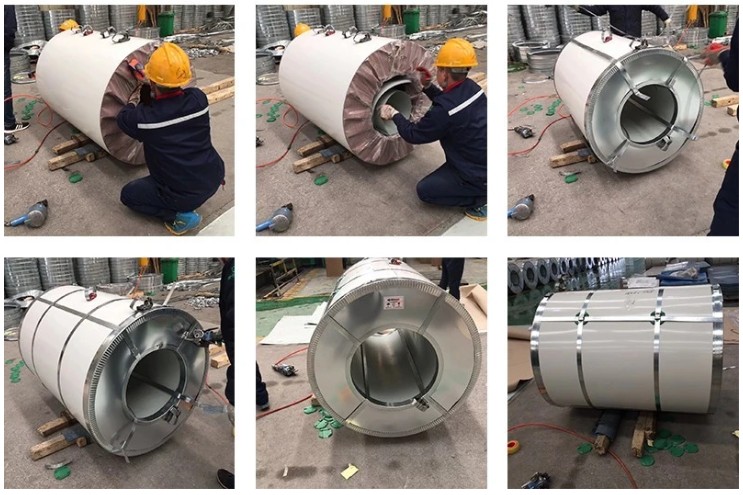 Prepainted Steel FAQ
The Reasons For The Color Difference Of The PPGI Sheet:
The color difference of the paint itself;
the drying process;
Paint coating thickness;
Glossy of paint;
How To Choose Prepainted Steel Coil
Choosing a prepainted steel coil needs to consider the natural environment, use environment, design life, and structural characteristics of the building to match the appropriate steel grade, specifications, Metallic coating, and coating.
The performance of color coated steel sheet mainly includes the mechanical properties of the material (tensile strength, yield strength, elongation), Metallic coating performance (Metallic coating type, thickness, and adhesion), and coating performance (coating species, color, gloss, durability, Processability, etc.)
The main consideration for the selection of color-coated steel sheets in different regions is the local wind and snow load and corrosive environment.
Non-ferrous metal smelters (zinc, copper, lead, etc.) are the most challenging service life of color coated steel.
The beauty and durability of civil buildings are the primary considerations for the prepainted steel sheet. Therefore, it is very important that the coating resists discoloration, pulverization, and the coating surface is complete and fine.

For more information or to receive a prompt PPGI price quote, please contact us .